Sit Well
Fern accommodates the diverse working population with new levels of all-day comfort, regardless of size, posture, or work mode. Research-driven, Fern's ergonomic innovations provide total back support and respond to your every movement.
Work Well
With Fern, more comfort means less distraction. As you move or change posture, Fern works with you, not against you, so you can stay focused on the tasks at hand. With no hard outer frame, Fern has a soft and pliable edge that won't jar you or limit your movement.
Feel Well
Fern provides a comfortable, engaging sitting experience that creates good feelings, keeping you balanced and centered in your chair. Its approachable design is less machine, more human, with mechanics discreetly integrated into the warm, residential aesthetic.
Style & Comfort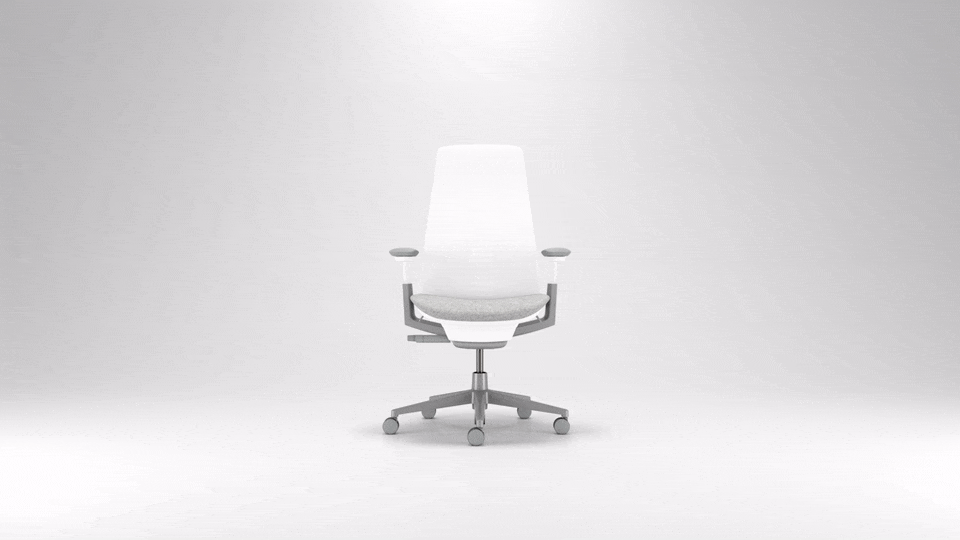 Fern provides a new solution for the changing nature of work and the workplace. It represents a movement in business leadership that recognizes the importance and value of designing workspaces that engage people and enhance their comfort, health, and well-being.
Haworth Digital Knits offer a unique back option, bringing luxe comfort to the innovative Fern task chair. Choose from five knit colors in a gradient honeycomb, the lofted-knit pattern created to complement Fern's edgeless design and ergonomic performance. When paired with a variety of seat upholstery, the Fern knit back creates a customized look with a plush, breathable extra layer of comfort for any environment—from conference rooms to workstations.