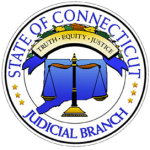 The State of Connecticut Judicial Branch was involved with John Watts Associates for our Courthouse project in Torrington CT, an 180,000 SF courthouse.
John Watts Associates was involved in the selection and procurement process for the Haworth Workstations and private office furnishings. It has been our experience that John Watts Associates added great value to the furnishing phase of the project. John Watts Associates consistently went above and beyond what we typically experience with other companies.
I have been Facilities Designer for the Connecticut Courts for over 23 years and have overseen the construction & specifying of furnishings of over 15 major courthouse projects. I can honestly assert that John Watts Associates is one of the most dependable and service oriented companies with which I have had the pleasure of working with on several projects. Please be informed that I highly recommend John Watts Associates for any project that you may be considering.
Deborah Levesque
Designer, Project Manager Facilities
I've been working with Jeff and his team for many years. They're a great group. They take the time to provide me with all the options for a project and guide me through determining what will work best for my firm. They recently had a custom conference room table made for us, and it's perfect. I'd recommend John Watts Associates to any companies in the market for furniture.
Jennifer J. O'Toole
Director of Administration
As a company, we strive to delight our clients, their customers, employees and ourselves with solutions that inspire. In turn, we look for those vendors that have the same passion as we do. We consider them part of our team.
We tread carefully as to what furniture vendors we trust to work with us. We seek those that can think through issues quickly, are creative, understand budgets and deadlines, offer constructive criticism, and conduct their business in a professional and honest manner.
John Watts and Associates meets all of these criteria.
I have worked with Jeff Watts and his team on multiple projects over the past two decades and they never disappoint. In our business, trust is an important attribute. In fact, it is probably the most important attribute to possess. I fully trust the abilities of John Watts and Associates, on every occasion, to be fair, professional, and passionate about performing at the highest level. No matter the size, budget, location, schedule or project type, John Watts and Associates show a commitment to not just meeting but exceeding the client's expectations.
I have no reservation recommending John Watts and Associates for any project or any company seeking furniture services.
Thomas J. Quarticelli, AIA LEED AP BD+C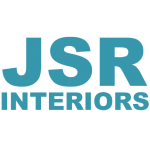 I am writing to recommend the services of John Watts Associates. For more than five years I have relied on John Watts Associates for my commercial project needs. Their entire team works tirelessly to provide product with high end service. Not only are they thorough, but also easy to work with and always willing to take time to discuss my concerns and respond to questions. John Watts Associates have vast knowledge of manufacturer lines and their attention to detail have aided in keeping my company on track during difficult deadlines. Their design expertise coupled with collaborative and innovative spirit made them my 'go to' expert for our most significant projects.
Julia Riordan, ASID
JSR Interiors
Our firm has been working with and relying on Jeff and his team for a long time for our quality furniture needs and recommendations. When it came time to renovate/update our office space we trusted Jeff to provide us with the design talents of one of his designers Kristine and to act as GC for not only the office furnishings but the flooring and wall covering/paint. Jeff provided his contacts and expertise to put together a team that surpassed our expectations. The teams worked nights and weekends and did not interrupt our busy office during normal working hours. Jeff and Kristine personally would routinely check on the progress and quality of workmanship throughout the project. I highly recommend putting your trust into Jeff Watts to coordinate and contract your project to only vendors who will provide the same high quality service and professionalism that he provides himself. Between Kristine's design, the wall and floor finishes along with the final office furnishings, we are very very happy with the results!
Thank you!
Trish Rajotte
Office Manager
New England Industrial Truck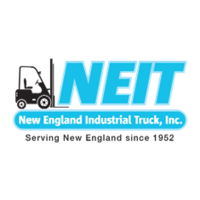 Recently our company relocated our primary office location in order to right-size our office footprint. The plan was simple: Leave behind a large office area and lots of old furniture, and relocate to a new, smaller facility with all-new furniture. A simple plan with a lot of details required to execute.
We met with several potential partners, asking them to use creativity and vision as part of their proposal. Our new space was under renovation/construction during these meetings, adding challenge to the job. Andy Prestash and his team at John Watts Associates offered the best proposal in terms of product quality, lead-time, and service and were within the established budget.
On move-in day, Andy and his large team were on site, working amongst movers, electricians, and plumbers who were all trying to complete their projects as well. They moved quickly and were professional throughout. There were a few follow-up items after the initial move-in, and I received constant communication along the way until completion.
Our staff and I are very pleased with how everything turned out. I would highly recommend using John Watts Associates as your partner for office furnishings. You can expect a staff of professional experts to design, execute, and support your project.
Sincerely,
Steven DeVries
General Manager