Founded by G.W. Haworth in 1948, Haworth is a privately held, global leader in the contract furnishings industry. What began from humble roots — crafting wood furnishings in a Midwestern town on the shores of Lake Michigan — has evolved into a global company with a focus on Organic Workspace that helps people perform their best.
Haworth is more than an office furniture manufacturer. From floor to ceiling, and wall to wall, their mix of products offers you endless options for transforming your space as your needs evolve.
​As a family-owned, privately held, $2 billion global company, Haworth has the ability to plan for the long term. Haworth doesn't make decisions based on a single financial quarter.  They stay the course. Family ownership and accountability lead to Haworth making investments for the future to benefit our clients, members, and communities.​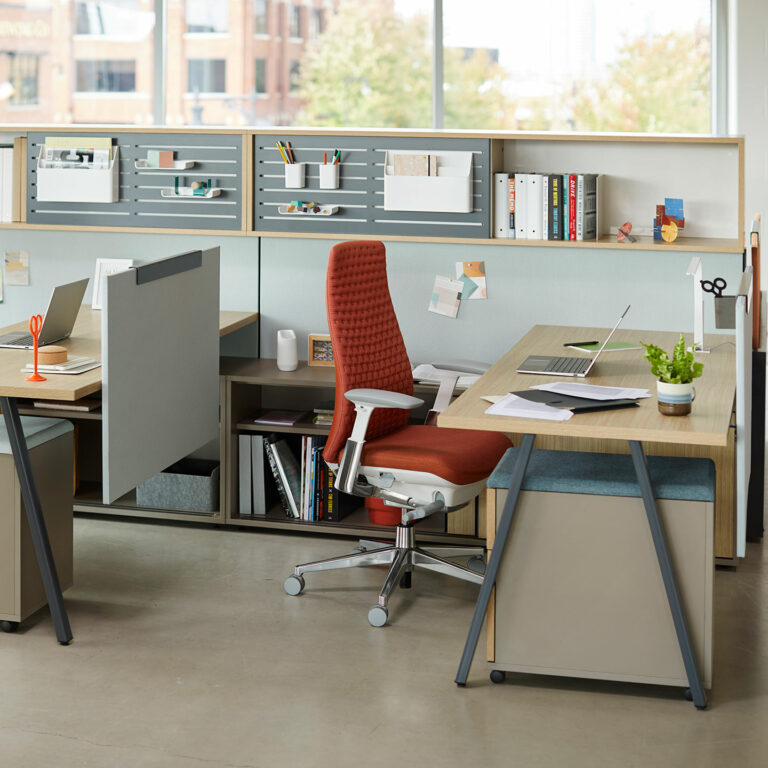 Please contact us at (860) 528-1110 for more information on Haworth or any of our products.
Test samples of products are available upon request, as are fabric and finish samples.
Haworth is available to see and test at our showroom located off of Pratt Street in Downtown Hartford.
45 Pratt Street #200
Hartford CT, 06103