Fräsch was founded with a vision to create beautiful, yet functional products that help reduce unwanted noise and elevate the acoustical properties of any space. Fräsch delivers on this vision with a wide range of custom and existing products formed from eco-friendly PET felt.
The Fräsch team has years of combined design, manufacturing, and product development experience in the A&D industry –an experience that they have harnessed to create beautiful products that enhance and add to the design aesthetic of any space. They use lean manufacturing, the latest in product management techniques, and sustainable sourcing practices to carefully manage our costs and deliver a high-quality product at a value that is exceptional for our customers.
Their range of colors and custom acoustic panel forming capabilities make us an ideal solution for virtually any project.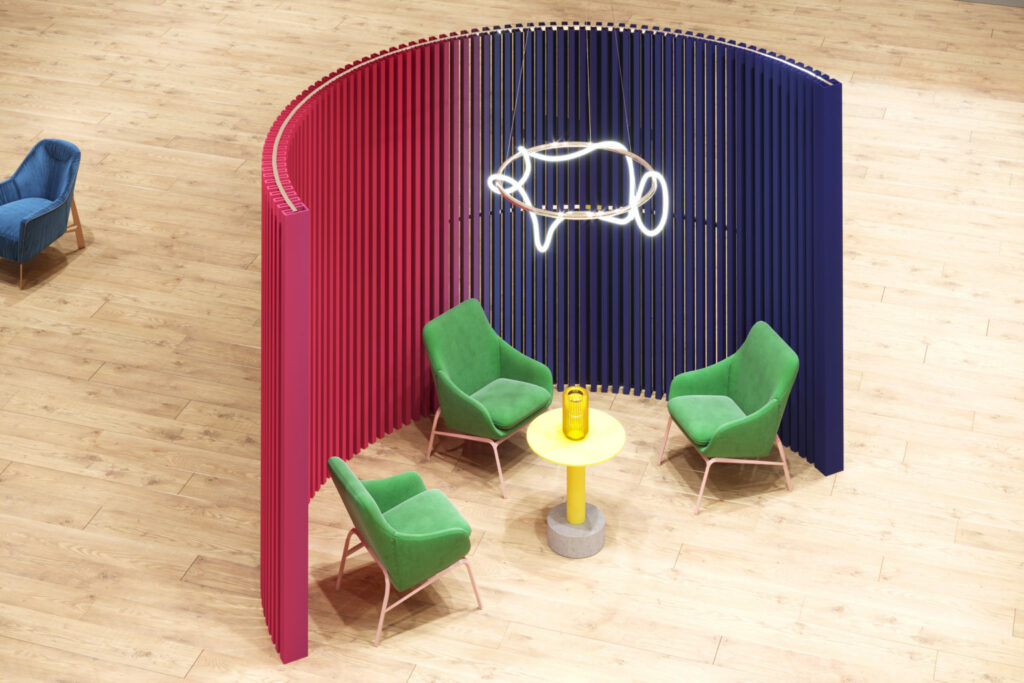 Please contact us at (860) 528-1110 for more information on Fräsch or any of our products.
Test samples of products are available upon request, as are fabric and finish samples.
Fräsch is available to see and test at our showroom located off of Pratt Street in Downtown Hartford.
45 Pratt Street #200
Hartford CT, 06103