On tethered tables, the unique wire management system routes all power and data cables through the modesty panel for a clean look
Add an ergonomic under-surface grip for additional control and leverage in moving the table
Large casters include locks to keep table in place
Open, onboard storage offers easy access to items in bags, bins, or totes; or use for CPU
Optional guardrails help prevent pens, pencils, and other objects from rolling off the back edge of the worksurface as the table moves
Optional footrest provides comfort and support for more postures
Optional pivot tray offers easy access storage that rotates out from under the table
Works with Compose Echo corner and wrap screens, as well as Belong® and Belong Plus screens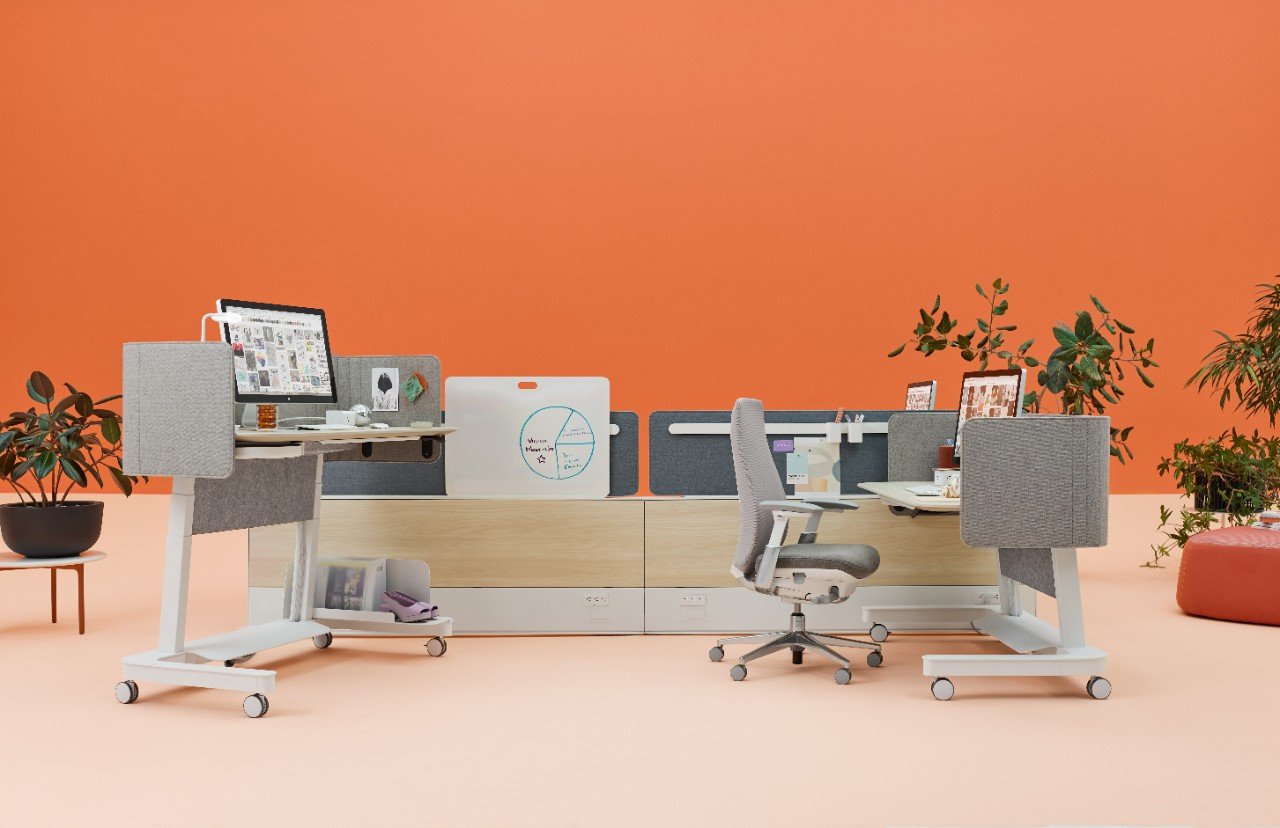 Please contact us at (860) 528-1110 for more information on Haworth or any of our products.
Test samples of products are available upon request, as are fabric and finish samples.
Haworth is available to see and test at our showroom located off of Pratt Street in Downtown Hartford.
45 Pratt Street #200
Hartford CT, 06103